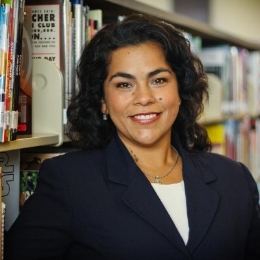 A note from Rebecca
Dear Neighbor,
I grew up in District 3, like my parents before me and their parents before them, all the way back to the Alamo. I understand the needs of our community because I've seen them my whole life - and how they came to be in the first place. While city government failed to address even our basic needs - streets and sidewalks, drainage, and parks - billions of dollars were spent in other parts of San Antonio.
Not anymore. Together, we've begun a new era in District 3. We are leading the way in Education, with the new UIW Medical School and a growing Texas A&M-San Antonio campus. We're leading the way in business, with a revival at Stinson Airport and massive growth at Brooks City Bases that employs thousands of District 3 residents. And we're leading the way in culture and identity, with our UNESCO World Heritage-designated Missions.
District 3 truly represents the past, present, and future of San Antonio. Together, we've finally taken enormous strides to fulfill the promise our community holds.
I am proud and honored that you have entrusted me to represent you on City Council, and will continue to work hard to be a voice for equity and prosperity for our community.
Join me as we continue the vital work that is making District 3 the center of San Antonio.